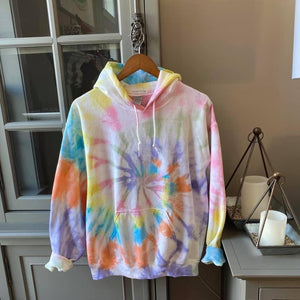 This hoodie has such soft pastel rainbow colors!! Perfect to wear all year round! Puts a smile on your face!

50/50 Cotton/Poly blend 
Fit is true to size if you want oversized look go up one size.
Please note all items are custom made and will look slightly different however design will be the same.